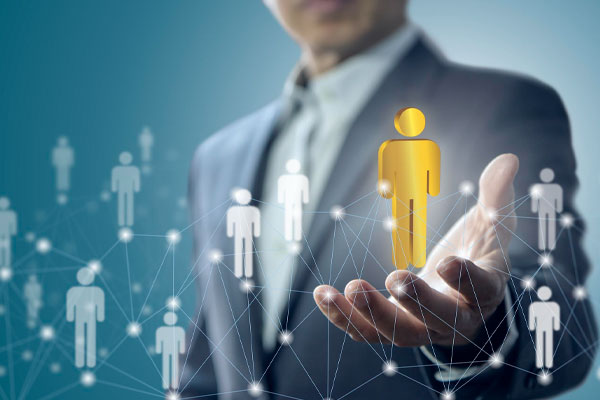 Aanvy Software Solutions Pvt. Ltd. is Fray into staffing & placement services was to fill the huge scarcity of talent in the ever growing segment of course. One of the core services we provide as part of our global business operations is the placement of skilled applicants for both permanent and contract positions especially.
Why Us
At Aanvy Software Solutions, we have earned our reputation as a top-tier staffing solution provider through a steadfast commitment to excellence. With extensive experience in the staffing industry, we possess a profound understanding of the nuances involved in matching the right talent to your unique business needs. What truly sets us apart is our dedication to customization. We take the time to comprehensively grasp your company's culture, objectives, and specific staffing prerequisites. This ensures that every candidate we recommend not only possesses the necessary qualifications but also seamlessly integrates into your team. Our strength lies in our extensive talent network, rigorous candidate evaluation process, and our ability to respond swiftly to your staffing requirements, whether you seek permanent, contract, or executive placements. When you select Aanvy Software Solutions, you're choosing a partner fully committed to your success. We go the extra mile to unearth the ideal talent, allowing you to focus on what matters most - advancing your business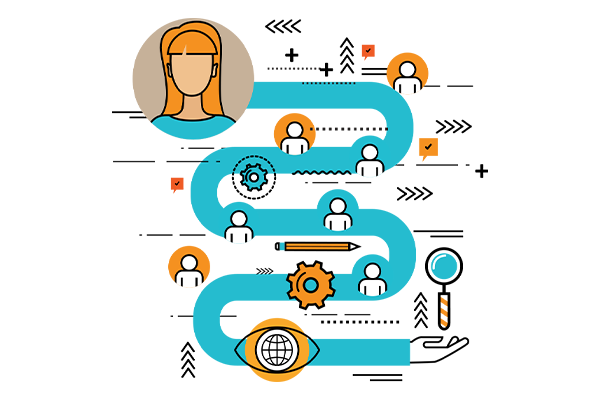 Staffing Expertise

Permanent staffing
At Aanvy Software Solutions, our permanent staffing solutions serve as the bedrock of your organization's triumph. We understand that permanent talent acquisition is not just about filling a vacancy; it's about discovering a long-term match that contributes to your company's growth and stability. Our expert team employs a thorough approach to identify, assess, and connect you with outstanding professionals who resonate with your company's values, culture, and objectives. Whether you are searching for skilled individuals to join your team or aiming to build a resilient workforce, our dedication to excellence ensures we connect you with candidates who not only possess the right qualifications but also share your vision for the future. Let us be your trusted partner in constructing a lasting, high-performing team that propels continuous success in your industry.

Contract staffing
At Aanvy Software Solutions, we specialize in contract staffing solutions designed to provide agility and efficiency for your business. We recognize that workforce needs can fluctuate, and our contract staffing expertise is here to meet those evolving demands. Whether you need specialized expertise for a short-term project or seek to bolster your team during peak periods, we maintain a pool of highly skilled professionals ready to step in. Our contract staffing services are meticulously tailored to your specific requirements, offering a cost-effective and flexible approach to meet your staffing needs. We diligently match our talent pool with your project's demands, ensuring a seamless integration and timely project completion. With Aanvy Software Solutions, you can rely on our unwavering commitment to quality and the delivery of skilled professionals poised to make an immediate impact on your projects, helping you achieve your business goals.

Contract To Hire
At Aanvy Software Solutions, we are strong proponents of the contract-to-hire model, recognizing its value for both job seekers and employers alike. Contract-to-hire arrangements offer the perfect blend of flexibility and permanence, allowing candidates to gain experience and assess company fit before committing to a long-term role. Employers, on the other hand, benefit from the opportunity to evaluate talent while mitigating hiring risks. Our mission is to facilitate connections between top talent and forward-thinking companies through contract-to-hire arrangements, nurturing mutually beneficial partnerships that foster growth and success. Join us in exploring the possibilities and unlock your career potential or find the ideal addition to your team.

Executive Search
At Aanvy Software Solutions, we specialize in executive search, delivering customized staffing solutions for organizations in pursuit of outstanding leadership talent. Our executive search services are meticulously designed to identify, attract, and place top-tier executives who will drive your company's prosperity. Leveraging our profound industry expertise and extensive professional network, we are dedicated to helping your business secure executive leaders who not only possess the required skills and experience but also align seamlessly with your unique corporate culture and strategic vision. Our dedication to excellence, confidentiality, and a deep understanding of your specific needs ensures that we not only meet but surpass your expectations when it comes to executive recruitment. Partner with us to elevate your leadership team and confidently navigate the competitive landscape.